Dutch for Beginners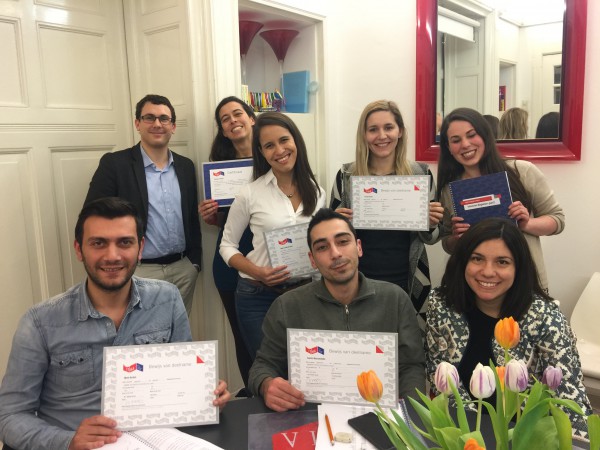 Intensive
The pace of our course will be high. You can expect lively lessons with lots of activity and a diverse range of exercise formats. Our programme is not an "Inburgeringscourse".
Does this appeal to you? Do you have enough time available? Like 4 to 5 hours study load per week? In our programmes you will be able to a significant amount of Dutch in a short period of time.
For example, after an 8 week evening programme you will be able to give a short presentation in Dutch about your work/profession or on a subject of special interest. You will have the ability to write a short note/email and most importantly, you will be able to communicate spontaneously in Dutch. Of course this will be at a slow pace and with a limited vocabulary, but you will dare to do it without feeling embarrassed.
We equip you with the capabilities you need, to start communicating with the Dutch in Dutch.
Group courses for beginners
Course entry requirement for all courses at ITHA : proficiency in English advanced higher educational background ( BA)
Certificates
Beginners 1 course, level A1++: you will receive proof of attendance and a report.
Beginners 2 course, level A2: you will receive the A2 certificate.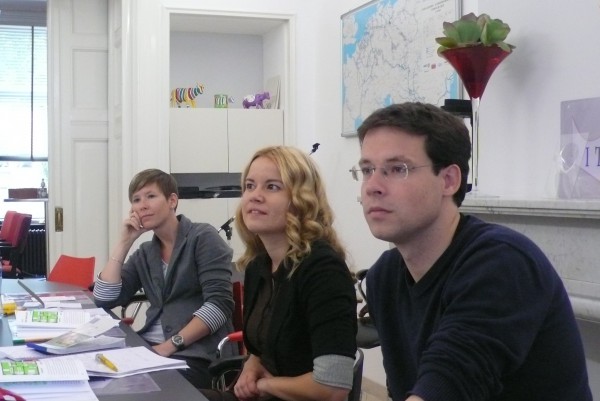 If you want to achieve much more in a shorter time span there is the option of an intensive day programme of 2 or 3 weeks or the individual intensive programme. This method of learning is similar to the so-called 'nun school approach'.
Do you have a question or you like to make an appointment? Please ask.