Sectors, businesses and organisations we work with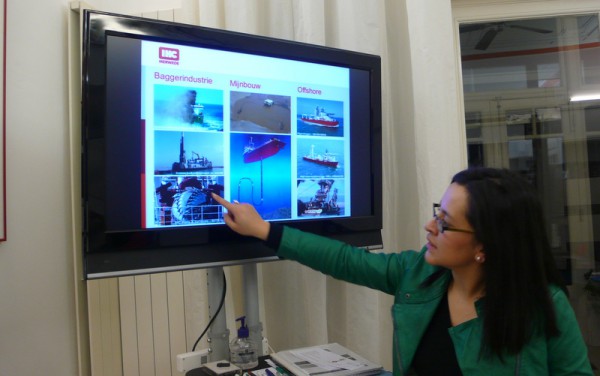 Our students work for or with a wide range of organisations:
Construction, engineering, shipyards
Ship repair Oost Vlaardingen
Merwede Shipyard, Hardinxveld
IHC-Merwede / Royal IHC
Van Oord
Marine Structure Consultants bv
Perk Installatietechniek
Dirk Verstoep BV / Multiconsult bv
Gemeentelijk Woningbedrijf Rotterdam, district West
HEYMANS spoorbouw v.o.f. / Travaux Sud-Ouest .S.A. Paris
Heymans Infratech
Aannemingsbedrijf Looye bv Delft
GTI infratechniek bv
QM Engineering Services bv (HSL)
Zucotec LDA Portugal (HSL)
Divisie Projects
Bureau Veritas
Boskalis
Vopak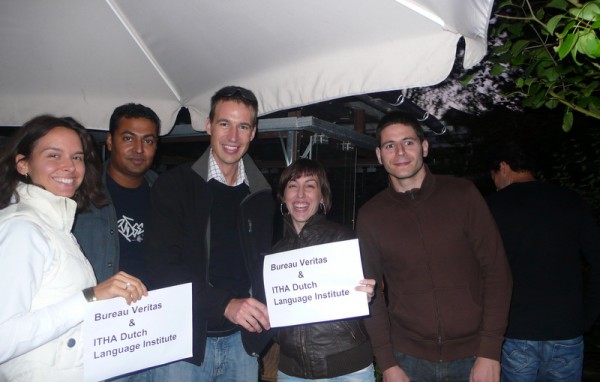 Architecture
Mecanoo Architecten
Erick van Egeraat A.A.
Professor Hans Kolhoff Architecten
Kuiper Architectenbureau
Neuteling Riedijk Architecten
Kaap 3
BIQ architecten
Drost en Van Veen
De Zwarte Hond
Ector Hoogstad Architecten
OMA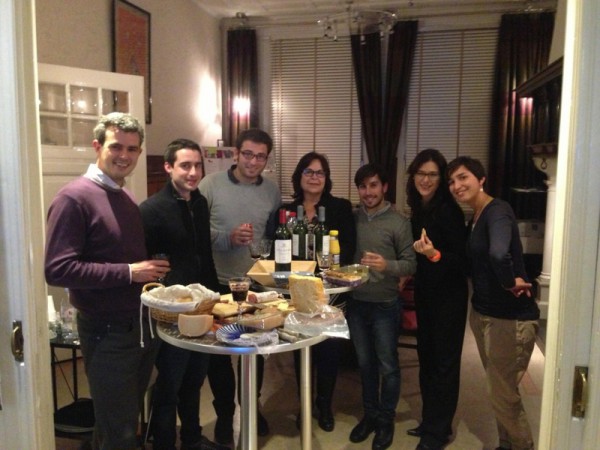 Industry, shipping, trade, finance, banking, service
CALDIC Europoort bv
FERRO
Unilever
Mc Donald's
Hilton Rotterdam
Hunter Douglas
Nyk line (europe) ltd
Fortis Bank
ABN-AMRO bank
Rabofacet
De Kamer van Koophandel, Rotterdam
Schenker International bv
Applicom brandpreventie systemen bv
REEBOK distribution bv
REEBOK International bv.
Peek en Cloppenburg / Ansems
Senior Flexonics bv
Cimcool bv
AlluSuisse
Rockwell bv
Dachser Transports
Oxand
Telecommunications / ICT
ENECO / NORTEL
GETRONICS
ENERTEL
BYELEX workgroup technologies
KVL IT Solution Providers
Acanthis information systems
Cilvac Hilversum
Gemplus
CTG Nederland bv
Pecoma
Centric Business Solutions
Prisma IT.
Consultancy /Accountancy
PriceWaterhouseCoopers
Andersen Consultancy B.F.I. Utrecht
Koopman en Partners Belastingadviseurs
Government, Education, Research
Goethe Institut Rotterdam
Van Abbe Museum Eindhoven
Witte de With, Rotterdam
Provinciale Staten Zuid Holland
Ministerie OCW
Arbeidsvoorziening Rotterdam, Spijkenisse, Schiedam
Stichting Onderwijs Bedrijfsleven
Sociale Raadslieden Delft
Gemeente Schiedam, Werk en Inkomen
Gemeente Spijkenisse
Vrouwen Opvang Rijnmond
Centrum voor Vakopleiding Schiedam
SoZaWe Rotterdam
Stedelijk Bureau Ander Werk
Stichting Samenwerken
De Computerij
Raad voor de Kinderbescherming Dordrecht
SKALA
Stichting Jongerenwerk op Zuid
Stichting Buurtcentrum Oliander
Stichting Nieuwe Perspectieven
Stichting Bewoners Organisatie Fijenoord
Stichting Welzijn Afrikaanderwijk
Stichting DOCK
Stichting Sagenn
Peuterwerk KOVA / Stichting Welzijn Fijenoord
RIO
PIN project Rotterdam
Socialistische Partij
Start Loopbaaninterventie
Randstad
KLIQ Arbeidsvoorziening Rotterdam
Werkstad Gemeente Rotterdam
Gemeentewerken Rotterdam afd. Milieubeleid
CWI Rotterdam
Stichting De Meeuw
ERASMUS Universiteit bureau ICIR
ERASMUS Universiteit Rotterdam:
Beleid Management Gezondheidszorg
Faculteit der Sociale Wetenschappen
Faculteit Wijsbegeerte
Hogeschool Rotterdam en Omstreken
T.U.Delft Lucht en Ruimtevaart
Algemene Directie Primair Onderwijs
Medical institutions
Gemeentelijke Gezondheids Dienst Rotterdam en omstreken
Oogziekenhuis Rotterdam
Daniel den Hoed kliniek
Ness
Erasmus Medisch Centrum
Bloedbank Rotterdam